Brisbane Entertainment Accommodation
If you have a big night planned at the Brisbane Entertainment Centre, and are travelling away from home to get there, you'll need a quiet, comfortable, convenient motel to stay at once your big event is finished. It might even be worthwhile checking in the night before so you can save your energy for your night of entertainment!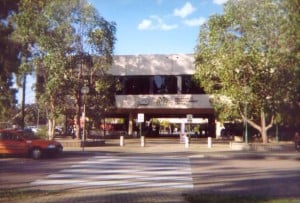 The Redcliffe Motor Inn is located in the bustling seaside town of Redcliffe, just 15 minutes drive north from the Brisbane Entertainment Centre. You'll love how easy it is to get there, and will enjoy exploring the town the next day (if you have any energy left!).
Our Motel is perfect for you to rest and recuperate in after your big night out. With black-out curtains, sound-proofing, air conditioning, remote controlled TVs, free Wi-Fi etc, you will be able to enjoy a long sleep-in the next morning. You can even order breakfast and have it brought to your room.
"Beautiful rooms. Thank you for not being grumpy with my late booking. Will stay again at my next visit to Redcliffe."
Accommodation tends to book up fast when large-scale events are held in the local area, so make sure you reserve your room as soon as possible. Click here to book now.