Brisbane Airport Accommodation
Whether you are travelling to or from the Brisbane Airport, accommodation located near your destination always makes good sense. Redcliffe Motor Inn is only 25 minutes drive north of the Brisbane Airport. Rather than driving into the hustle and bustle of Brisbane city, why not choose to enjoy the quieter surroundings and easier access you will find in the beachside town of Redcliffe.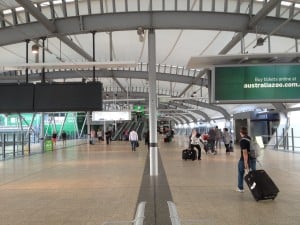 Relax and unwind in one of our well designed, clean, comfortable, soundproof rooms with black-out curtains and modern amenities. If you are adjusting to jetlag, you will be able to enjoy a quiet rest in comfort at any time of the day. Your helpful hosts will assist you with information regarding local activities, shopping and restaurants to visit while you are in town. Or just kick back and stay in with breakfast delivered to your room, LCD TV, free wi-fi, and a good book.
"Wonderful service and immaculate room. We had a lovely stay and will come back here should we ever need to stay in Brisbane. Close to shops, esplanade, and airport. The perfect location!"
– Lisa 12 July 2016
Planning to fly in or out of Brisbane airport in the near future? Secure your booking with us as soon as possible.