The best way to enjoy all a location has to offer is to ask a local! Your hosts Stephanie and Geoff can point you in the right direction to experience most of Redcliffe's natural wonders, attractions, restaurants, and more. Here are some ideas for a great day or night out in the town…
Visit Moreton Bay Region
There's so much to do in the Moreton Bay region.
Head over to the 'Visit Moreton Bay Region' website to see what's happening
Natural Beauty
The Redcliffe Peninsula has a number of beautiful beaches and parks galore offering plenty of natural beauty for visitors to enjoy.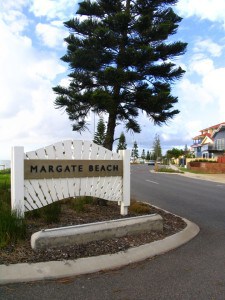 Margate Beach
Margate Beach through to Suttons Beach is a wonderful, long stretch of golden sand and turquoise waters edged with parks, playgrounds and walking/cycling pathways. Enjoy fish and chips or a barbeque by the water with family and friends. On a calm day, turtles can be spotted in the water along here.
Scott's Point & Gayundah Wreck
Stroll along the beautiful cliffs at Scott's Point and follow the water around to the Gayundah Wreck at Woody Point. The wreck can be viewed from a platform at the end of the walking track or from the road above.
Redcliffe Botanical Gardens
Admire the variety of plants at the Redcliffe Botanical Gardens, just off George Street in Kippa-Ring (within walking distance from the Redcliffe Motor Inn).
Exercise
Feeling fit? Or just need to stretch your legs after a long drive? Here are some healthy things to do in Redcliffe.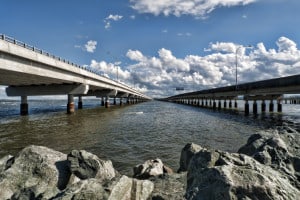 Ted Smout Bridge
If you fancy a long walk across the water, enjoy the 6km return walk along the Ted Smout Bridge, which stretches from Clontarf in Redcliffe to Brighton. At the halfway point, stop at a fishing platform and you might see local fishermen reeling in a catch (if you're lucky).
Skate Park
If you or the kids enjoy Skate Parks, Redcliffe has a large one in the park at the intersection of Oxley Avenue and ANZAC Avenue.
Beach Walk/Ride
With over 22 kilometres of coastline, you are spoiled for choice when it comes to walking or riding your bike alongside our local beaches. You can start and/or finish your walk at Scarborough, Redcliffe, Margate, Woody Point, or Clontarf all the while enjoying uninterrupted views of the ocean between Brisbane, Moreton Island and Bribie Island.
Sports
Local sports clubs abound – choose from football, tennis, netball, softball, lawn bowls, ten-pin bowling, croquet, golf, hockey, squash, sailing, outriggers and more. If you're looking for more of a thrill, you could try Sky Diving most weekends from Redcliffe Airport.
Cafes & Restaurants
Whether you're a bit of a foodie, or you just want a quick bite to eat, Redcliffe certainly has plenty of eating options. Here are some of the current favourites (as recommended by locals!).
The Rustic Olive
If you love a good pasta or pizza, The Rustic Olive is the place to go for lunch or dinner. They have dine-in or takeaway options, but if you want to eat-in it's best to book, as they are VERY popular! This award winning Italian restaurant on the waterfront is a favourite with locals and visitors alike.
Café Diversity
Nestled on the foreshore of Redcliffe Beach, our venue boasts modern décor with incredible views. Looking for a place to have a lunch meeting, catch up with friends or celebrate a special event with the family? Café Diversity has everything you need – even a dedicated menu and play area for the little ones.
Seafood Town
One of the best takeaway or eat-in seafood options in Redcliffe is this little gem in Woody Point. Rated in the Top 10 Seafood Restaurants in SE Qld but still delivering orders in around 10 minutes. The food is good, the price is great, the wait is short and the sunsets are spectacular. It's a winner!
Fast Food
If you're after a quick bite to eat, Redcliffe has just about every fast food outlet you can think of within 5 minutes. But don't eat-in – collect your meal and take it to the beach for a quick meal with a great view.
Shopping/Entertainment
Fancy a little light entertainment or shopping? Redcliffe has a few options to keep you busy!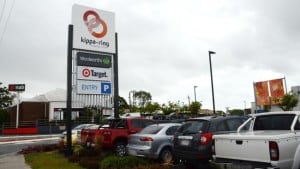 Kippa-Ring & Peninsula Shopping Centres
The biggest shopping centre in Redcliffe is the side-by-side Kippa-Ring & Peninsula Shopping Centres, where you will find everything you need including Coles, Woolworths, Kmart, Target, Best and Less as well as numerous clothing, food, chemists, jewellers, hairdressers, barbers, newsagents and variety stores.
Hoyts Cinemas
Catch all the latest movies at the Hoyts Cinemas Redcliffe, located upstairs at the Kippa-Ring Shopping Centre.
Sutton Street and Redcliffe Arcade
Spend as much time as you like exploring the Redcliffe Arcade and Sutton Street, sprinkled with a variety of small businesses, unique shops, and interesting cafes. You might feel you have travelled back in time several decades as much of the architecture and décor has remained untouched since the 1950s.
Redcliffe Cultural Centre
The Cultural Centre is the performing arts and creative hub for Redcliffe. You can regularly catch movies (cheaper than the mainstream cinemas), comedy shows, and musicals here. Enjoy a great night out on the town.